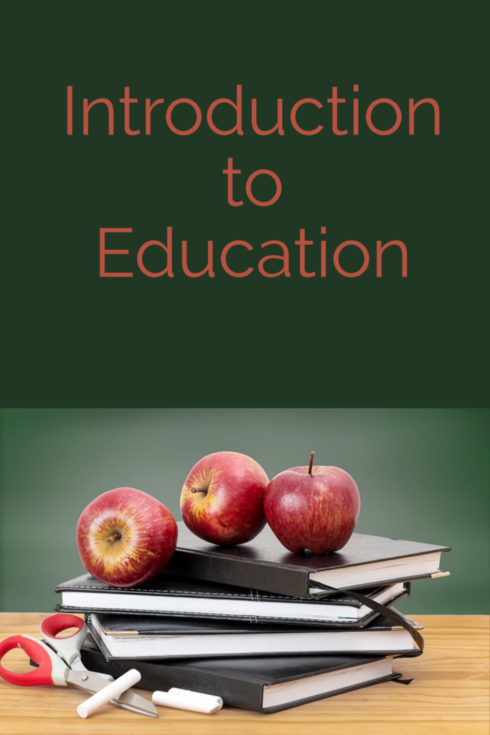 Introduction to Education (BETA)
Jennifer Beasley, University of Arkansas
Myra Haulmark, University of Arkansas
Copyright Year: 2021
Publisher: University of Arkansas
Language: English
Table of Contents
1. Why Teach?
2. What is the Purpose of School?
3. Who are Today's Students?
4. How Do Social Issues Affect Students?
5. What is Taught?
6. What Makes an Effective Teacher?
7. What is a Positive Classroom Environment?
8. What are the Ethical and Legal Issues in Schools?
9. What is an Educational Philosophy?
10. Excellence or Equity...Which is More Important?
11. What Can a New Teacher Expect?
About the Book
This book was written to provide students with an introduction to the field of education. The book is broken into chapters that focus on questions students may have about education in general. Although some chapters may go into more depth than others, this is created as an introductory text.
About the Contributors
Authors
Jennifer Beasley has more than 25 years of experience in education as an elementary school teacher, gifted facilitator, university professor, and education consultant. She is currently the Director of Teacher Education at the University of Arkansas and a professor in the Department of Curriculum and Instruction. Beasley specializes in Gifted Education, Differentiated Instruction, Understanding by Design, Teacher Education, Professional Development, and the Integration of Technology in the Classroom.
Myra Haulmark began her 25 plus years in education as a speech pathologist and gifted programs coordinator in K-12 schools.  Myra is currently the Director of Teacher Licensure at the University of Arkansas and works with teacher candidates as they prepare for state licensure and provides training and support in the areas of reciprocity and teacher ethics to students during their educator preparation programs.