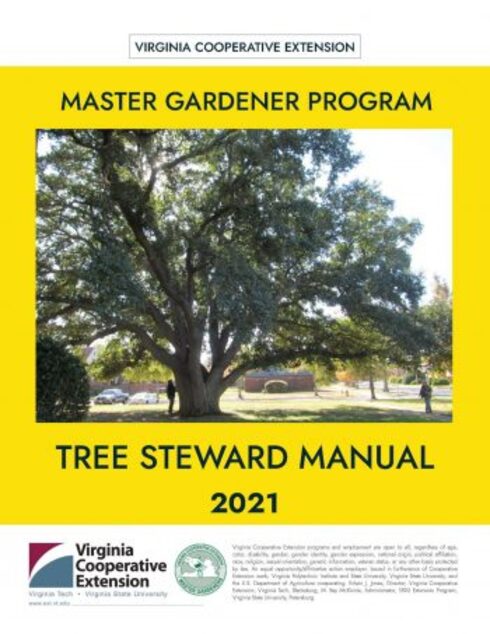 Tree Steward Manual
Carol King
Laura Marlowe
Copyright Year: 2021
ISBN 13: 9781949373707
Publisher: Virginia Tech Publishing
Language: English
Reviews
Reviewed by Taylor Treadway, Adjunct Professor, Tidewater Community College on 1/20/23
This manual is especially for those who have completed the Extension Master Gardener program. However, the content is written on a level that can be useful to anyone wanting to learn about tree care. The text isn't a dumbed-down version of the... read more
Reviewed by Taylor Treadway, Adjunct Professor, Tidewater Community College on 1/20/23
Comprehensiveness rating: 5 see less
This manual is especially for those who have completed the Extension Master Gardener program. However, the content is written on a level that can be useful to anyone wanting to learn about tree care. The text isn't a dumbed-down version of the information, nor is it overcomplicated or hard to understand. This guide would be great to use if one wants to gain knowledge on a wide variety of tree care-related topics, like in a classroom setting. Sections of this book could also help readers who need information on single subjects, like, tree selection for backyard landscapes.
Content Accuracy rating: 5
The content in this manual is accurate and beneficial. I did not find any factual errors in the information presented in the text.
Relevance/Longevity rating: 5
The content in the Tree Steward Manual is relevant and up-to-date. I teach arboriculture at the community college level and have studied the Arborist Certification Study Guide produced by the International Society of Arboriculture. I find the content of the Tree Steward Manual to be consistent with the recommendations from the International Society of Arboriculture. Practices taught in this text are currently being used in the arboriculture/ tree care industries. However, the first two chapters focus on information that primarily pertains to Master Gardeners, so if using this only for classroom instruction, you may want to begin teaching in the third chapter.
Clarity rating: 5
This manual is uncomplicated and introduces its content in a way that is easy to understand. The text highlights and explains technical terms. The author provides lots of diagrams and in-color photographs to help further the reader's understanding of the material. The author also includes learning objectives and review questions to ensure readers obtain the necessary knowledge.
Consistency rating: 5
The textbook is consistent in the terms and language it utilizes.
Modularity rating: 5
The manual contains specific yet, comprehensive chapters with individual segments relating to each topic within the chapter. These segments have concise paragraphs that can be easily read and understood. This text could also be used as a research reference for single topics regarding tree care.
Organization/Structure/Flow rating: 5
The content is well-organized and user-friendly. The chapter topics flow in a natural progression of learning.
Interface rating: 5
I downloaded the Tree Steward Manual PDF 1.44 Mb version. The text was discernable and free of issues. The PDF's charts and images could be easily observed.
Grammatical Errors rating: 3
The text does contain a few spelling errors. However, the errors are minor and do not take away from the manual's message and understanding of the text.
Cultural Relevance rating: 5
This manual is culturally relevant. I did not find any inappropriate or culturally insensitive content in this publication. The text focuses on trees and how people can better care for and understand them. Most of the included photographs contain only trees, or tree components, allowing the content to be universally appealing to a wide variety of tree enthusiasts. One detail to note is that the Tree Steward Manual is produced by the Virginia Cooperative Extension. This means that some minor details in the book would be more relevant to residents in Virginia. However, the content of this book is still very applicable to out-of-state readers as well.
Comments
I found the Tree Steward Manual to be a great resource. I hope to incorporate it into my arboriculture course as a source of information for my future students.
Table of Contents
1. About Advanced Virginia Cooperative Extension Master Gardeners and the Tree Steward Training Manual
2. The Learning Experience
3. The Benefits (and Disadvantages) of Trees
4. Botany of Trees
5. Tree Taxonomy, Identification, and Measurement
6. Soil Properties and Management
7. Trees and Ecology
8. Siting, Selecting, and Planting
9. Tree Health Care and Pruning
About the Book
Tree Steward Manual is designed for Virginia Cooperative Extension Master Gardeners who are training to be certified advanced Master Gardener tree stewards. Written by a dedicated team of volunteers who themselves completed advanced Master Gardener tree steward training, the manual covers a wide range of topics, specific to each region of Virginia, including identifying trees, selecting and planting appropriate trees for local landscapes, caring for trees, and troubleshooting tree problems. In Virginia, advanced Master Gardener tree steward training is offered by the local Extension Master Gardener (EMG) program. Once the training is completed, volunteers become certified advanced EMG tree stewards and commit to a specific number of volunteer hours working on local tree steward projects. EMG tree stewards work on projects based on the needs of their local community as determined mutually between the local agent/coordinator and active tree stewards. While Tree Steward Manual was developed with EMG training in mind, it is also appropriate for general readers who want to deepen their knowledge of trees and tree care. ​​
We would appreciate hearing from you. To tell us how you are using this book, please register your use at https://bit.ly/treestewardmanual_interest.
Attribution This book was created by a dedicated team of Extension Master Gardener Volunteers and published in 2021. The book was edited by Carol King and Laura Marlowe. Chapters were authored by Carol King, Megan Tierney, Daina Henry, Patsy McGrady, Gwen Harris, Cherilyn Kern, Laurie Fox, Ed Olsen, Carol Fryer, and Cindy Ogle.
About the Contributors
Editors
Carol King
Laura Marlowe