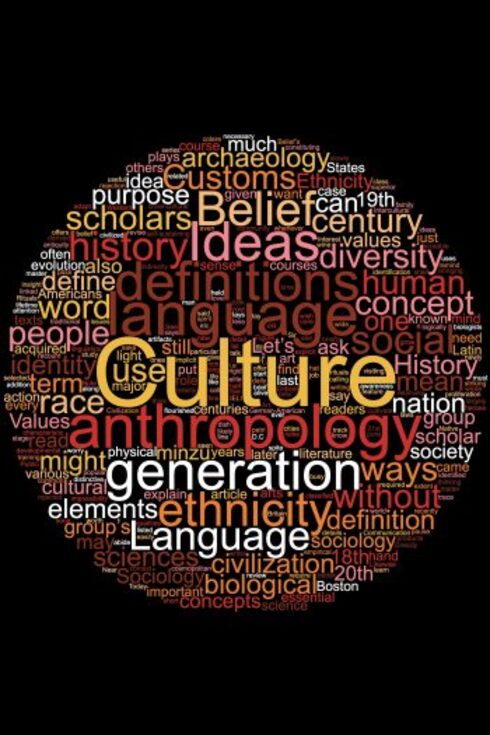 Speaking of Culture
Nolan Weil
Copyright Year: 2017
Publisher: Rebus Community
Language: English
Reviews
Reviewed by Julia Baumgardt, Assistant Professor, Marian University on 1/8/21
This textbook covers a wide range of topics, from the historical and theoretical approaches to culture to specific aspects and categories of culture, to the particular influences on contemporary American culture. This is a welcome refresher for... read more
Reviewed by Julia Baumgardt, Assistant Professor, Marian University on 1/8/21
Comprehensiveness rating: 4 see less
This textbook covers a wide range of topics, from the historical and theoretical approaches to culture to specific aspects and categories of culture, to the particular influences on contemporary American culture. This is a welcome refresher for professors of language and culture and would be an excellent supplement to language curricula.
Content Accuracy rating: 4
While it is impossible for any bit of writing to be completely unbiased, Weil makes a concerted effort to identify bias, misconception, and debunked theories, while also accounting for the limitations of the text. Given the recent events with the Black Lives Matter movement and some of the social reckoning involved, it would be helpful to have some additional material that decentralizes predominant western narratives of America by providing additional perspectives from the African American community as well as predominant immigrant communities.
Relevance/Longevity rating: 4
As stated above, in terms of the history of the term culture and the categories and parameters it constitutes, this book is and will remain relevant. Additional supplementation will be needed to appropriately problematize some notions about American culture, and additional non-English examples would be helpful.
Clarity rating: 5
The prose is clearly and compellingly written, with an academic but accessible tone. Key theoretical terms are adequately couched in context and definitions.
Consistency rating: 5
This text is quite clear about what it sets out to do, the chapters flow logically. While maintaining a level of scholarly rigor, Weil in no way assumes singular authority and acknowledges the areas which warrant problematization and expansion. In this way, the text models the type of metacognition we hope students engage in for their own research and writing.
Modularity rating: 5
There are multiple ways to view this book: e-reader, pdf and reading directly online. The latter is typically the most onerous way to view a text, but I found it quite manageable. Highlighting, paragraph breaks, images and discussion questions all aid in the comprehensibility of the text and encourage good study habits.
Organization/Structure/Flow rating: 4
The chapters flow logically, text is easy to follow, and multiple subheadings facilitate remixing and revising.
Interface rating: 5
This book is extremely easy to navigate in pdf and online format. In pdf, the subheadings are linked so clicking them takes the reader directly to that section, which is a very helpful feature.
Grammatical Errors rating: 4
This book is clearly written in a conversational tone while communicating academic content.
Cultural Relevance rating: 4
Given that this book is written ABOUT culture, it takes a wide but deep view on the multiplicity of components that comprise culture. Sections of this book will be very helpful in teaching students to make discoveries about their own cultures, particularly in the US, which is a first step in identifying and separating oneself to the extent possible from cultural bias. One area that could be improved is the section that discusses race as not a biologically meaningful concept. This is an extremely important point, and Weil did well to be clear and assertive on this front. However, it would be helpful to present the communities and perspectives that in fact do see their race as as significant factor, and problematize a bit more the historical foundations of race and racism.
Comments
While not written for language teachers, language students and/or language classrooms, this book provides a solid foundation into the concept of culture for those very audiences. In particular, it will be helpful as American students explore and discover their own national and communal cultures as a jumping off point for comparisons between those and the target language cultures.
Table of Contents
Chapter 1: What is Culture?
Chapter 2: The Human Family
Chapter 3: Origins and Early Developments of Culture
Chapter 4: Material Culture
Chapter 5: Culture as Thought and Action
Chapter 6: Beliefs, Values, and Cultural Universals
Chapter 7: Group Membership and Identity
Chapter 8: Roots of American National Culture
About the Book
"Speaking of Culture" is a collection of instructor-authored background readings intended to accompany other activities, discussions, experiences, projects, and readings for IELI 2470 – Cross-Cultural Perspectives, a course offered by faculty in the Intensive English Language Institute at Utah State University. Its main purpose is to define culture and other concepts often associated with it.
About the Contributors
Author
Nolan Weil