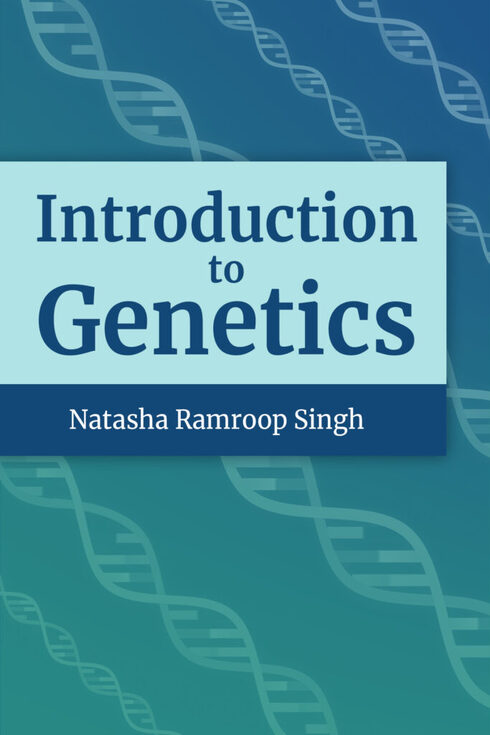 Introduction to Genetics
Natasha Ramroop Singh, Kamloops, British Columbia
Copyright Year: 2009
Publisher: Thompson Rivers University
Language: English
Reviews
Reviewed by James Langeland, Professor, Kalamazoo College on 1/30/23
This text does what it claims to do. It provides an introductory overview of a broad swath of genetics. read more
Reviewed by James Langeland, Professor, Kalamazoo College on 1/30/23
Comprehensiveness rating: 4 see less
This text does what it claims to do. It provides an introductory overview of a broad swath of genetics.
Content Accuracy rating: 4
No glaring errors. One could always nitpick any text book.
Relevance/Longevity rating: 3
The text is relevant, but not particularly unique in any sense. One could find virtually the same information in any number of genetics textbooks, presented in largely the same way. A major problem here is that the filed is presented more or less historically with many of the experiments and concepts being described having little to no relevance to genetics today. This is a problem with many texts so I do not single this one out.
Clarity rating: 4
As with many open source texts, this one suffers from substandard figures, which directly influences clarity. The words on the age are fine, but the adage is true-a picture can be worth a thousand words. The mainstream publishers spent a lot of money on figures and it shows--they can be really good.
Consistency rating: 4
No comments here.
Modularity rating: 4
There seem to be appropriate and logical chapter and section breaks.
Organization/Structure/Flow rating: 3
The flow is the same as nearly any other genetics textbook. It suffers from a rigid historical framework. Better than most at Muller's morphs however!
Interface rating: 5
No problems here. I do really like the integrated you tube links. I did not dive into the content of those videos (beyond the scope of my review), but the fact that they are there in abundance is a good use of the open source approach.
Grammatical Errors rating: 5
No problems here.
Cultural Relevance rating: 3
No comment.
Comments
A very timely section on SARS-Cov-2 at the end! Rich with study questions and answers. Genetics is and should be very problem based, so this is good.
I appreciate what is being offered here and I understand the market. There is nothing "wrong" with this textbook. There is also no wow factor that would cause me to adopt it at this time.
Table of Contents
Chapter 1- Mendel's First Law and Meiosis
Chapter 2- Mendel's Second Law: Independent Assortment
Chapter 3- The Cell Cycle and Mitosis
Chapter 4- Pedigree Analysis
Chapter 5- The Complementation Test
Chapter 6- Alleles at a Single Locus
Chapter 7- The Central Dogma- Mutations and Biochemical Pathways
Chapter 8- Gene Interactions
Chapter 9- Linkage and Recombination Frequency
Chapter 10- Sex Chromosomes & Sex Linkage
Chapter 11- Recombination Mapping of Gene Loci
Chapter 12- Physical Mapping of Chromosomes and Genomes
Chapter 13- Genes and COVID-19 Susceptibility in Humans
Appendix
About the Book
Genetics, otherwise known as the Science of Heredity, is the study of biological information, and how this information is stored, replicated, transmitted and used by subsequent generations. The study of genetics can be sub-divided into three main areas: Transmission Genetics, Molecular Genetics, and Population Genetics. In this Introductory text, the focus is on Transmission or Classical Genetics, which deals with the basic principles of heredity and the mechanisms by which traits are passed from one generation to the next. The work of Gregor Mendel is central to Transmission Genetics; as such, there is a discussion about the pioneering work performed by him along with Mendel's Laws, as they pertain to inheritance. Other aspects of Classical Genetics are covered, including the relationship between chromosomes and heredity, the arrangement of genes on chromosomes, and the physical mapping of genes.
About the Contributors
Author
Natasha Ramroop Singh, Thompson Rivers University