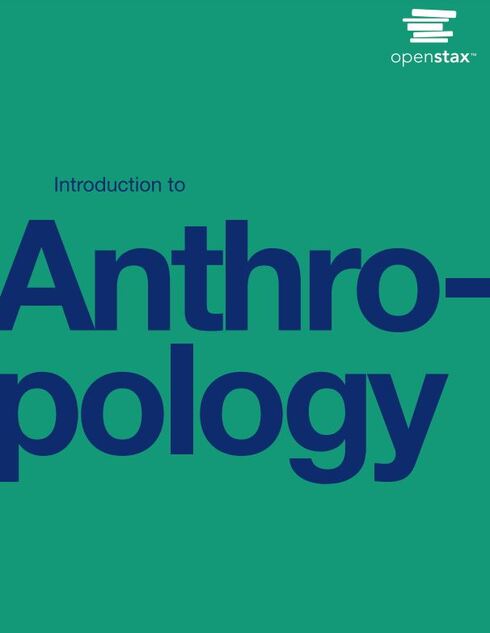 Introduction to Anthropology
Jennifer Hasty, University of Pennsylvania
David G. Lewis, Oregon State University
Marjorie M. Snipes, University of West Georgia
Copyright Year: 2022
ISBN 13: 9781951693992
Publisher: OpenStax
Language: English
Reviews
Reviewed by Katherine Fox, Assistant Professor, Southern Oregon University on 11/2/22
This is a comprehensive four-field introduction to anthropology that is clearly organized, with a complete index. read more
Reviewed by Katherine Fox, Assistant Professor, Southern Oregon University on 11/2/22
Comprehensiveness rating: 5 see less
This is a comprehensive four-field introduction to anthropology that is clearly organized, with a complete index.
Content Accuracy rating: 5
I saw no issues in the content.
Relevance/Longevity rating: 3
It is definitely a more up-to-date textbook than many offered by traditional publishers, but many of the "modern" examples are still drawing from the early 2010s. The section on digital and new media feels underdeveloped for 2022. I do think that the format will allow updates with relative ease.
Clarity rating: 5
Clear language with ample definitions and explanations.
Consistency rating: 4
Generally speaking, it is consistent. However, many sections are treated as independent topics and do not always clearly link to and reference other material covered earlier in the book, so in some ways this is not applicable.
Modularity rating: 3
Blocks of text are often larger than is comfortable to read online. Sections of the book can be printed without major issues, though there is some disruption of graphics.
Organization/Structure/Flow rating: 5
Clear structure. While each chapter covers a different topic that is often very separate from others, the sections within the chapters follows a clear and logical sequence.
Interface rating: 5
No problems with the online interface.
Grammatical Errors rating: 5
No grammatical errors; sentences are clear and well-written.
Cultural Relevance rating: 5
The book uses diverse examples to illustrate anthropological concepts. Though it feels as though its target audience is American, different regions of the world feel evenly represented (i.e., the book doesn't overwhelmingly focus on one area, such as Southeast Asia or Latin America).
Comments
This is a really great textbook option for four-field anthropology classes. I don't think that it replaces textbooks that are specifically for introductory cultural anthropology courses, at least without supplementation with other materials.
Table of Contents
Chapter 1  What Is Anthropology?

Chapter 2  Methods: Cultural and Archaeological

Chapter 3  Culture Concept Theory: Theories of Cultural Change

Chapter 4  Biological Evolution and Early Human Evidence

Chapter 5  The Genus Homo and the Emergence of Us

Chapter 6  Language and Communication

Chapter 7  Work, Life, and Value: Economic Anthropology

Chapter 8  Authority, Decisions, and Power: Political Anthropology

Chapter 9  Social Inequality

Chapter 10  The Global Impact of Human Migration

Chapter 11  Forming Family through Kinship

Chapter 12  Gender and Sexuality

Chapter 13  Religion and Culture

Chapter 14  Anthropology of Food

Chapter 15  Anthropology of Media

Chapter 16  Art, Music, and Sport

Chapter 17  Medical Anthropology

Chapter 18  Human-Animal Relationship

Chapter 19  Indigenous Anthropology

Chapter 20  Anthropology on the Ground
About the Book
Designed to meet the scope and sequence of your course, OpenStax Introduction to Anthropology is a four-field text integrating diverse voices, engaging field activities, and meaningful themes like Indigenous experiences and social inequality to engage students and enrich learning. The text showcases the historical context of the discipline, with a strong focus on anthropology as a living and evolving field.  There is significant discussion of recent efforts to make the field more diverse—in its practitioners, in the questions it asks, and in the applications of anthropological research to address contemporary challenges.  In addressing social inequality, the text drives readers to consider the rise and impact of social inequalities based on forms of identity and difference (such as gender, ethnicity, race, and class) as well as oppression and discrimination. The contributors to and dangers of socioeconomic inequality are fully addressed, and the role of inequality in social dysfunction, disruption, and change is noted.
About the Contributors
Authors
Jennifer Hasty, University of Pennsylvania
David G. Lewis, Oregon State University
Marjorie M. Snipes, University of West Georgia