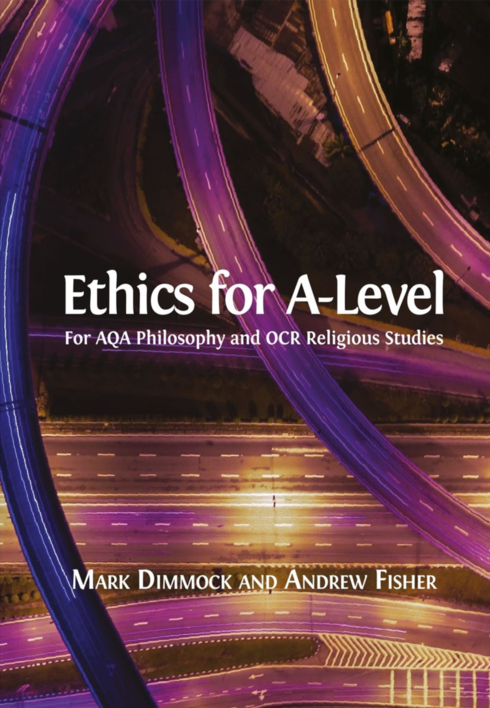 Ethics for A-Level
Mark Dimmock, Torquay Boys' Grammar School
Andrew Fisher, University of Nottingham
Copyright Year: 2017
ISBN 13: 9781783743902
Publisher: Open Book Publishers
Language: English
Table of Contents
Preface
Introduction
Part I Normative Ethics
Chapter 1 Utilitarianism
Chapter 2 Kantian ethics
Chapter 3 Aristotelian virtue ethics
Chapter 4 Aquinas's natural law theory
Chapter 5 Fletcher's situation ethics
Part II Metaethics
Chapter 6 Metaethical theories
Part III Applied Ethics
Chapter 7 Euthanasia
Chapter 8 Business ethics
Chapter 9 Conscience
Chapter 10 Sexual ethics
Chapter 11 Stealing
Chapter 12 Simulated killing
Chapter 13 Telling lies
Chapter 14 Eating animals
About the Book
What does pleasure have to do with morality? What role, if any, should intuition have in the formation of moral theory? If something is 'simulated', can it be immoral?
This accessible and wide-ranging textbook explores these questions and many more. Key ideas in the fields of normative ethics, metaethics and applied ethics are explained rigorously and systematically, with a vivid writing style that enlivens the topics with energy and wit. Individual theories are discussed in detail in the first part of the book, before these positions are applied to a wide range of contemporary situations including business ethics, sexual ethics, and the acceptability of eating animals. A wealth of real-life examples, set out with depth and care, illuminate the complexities of different ethical approaches while conveying their modern-day relevance.
This concise and highly engaging resource is tailored to the Ethics components of AQA Philosophy and OCR Religious Studies, with a clear and practical layout that includes end-of-chapter summaries, key terms, and common mistakes to avoid. It should also be of practical use for those teaching Philosophy as part of the International Baccalaureate.
Ethics for A-Level is of particular value to students and teachers, but Fisher and Dimmock's precise and scholarly approach will appeal to anyone seeking a rigorous and lively introduction to the challenging subject of ethics.
About the Contributors
Authors
Mark Dimmock graduated with a PhD in Philosophy from the University of Nottingham, defending the theories of Moral Error Theory and Moral Abolitionism. He now works as a Philosophy Teacher at Torquay Boys' Grammar School.
Andrew Fisher is Associate Professor at the University of Nottingham and has been lecturing philosophy for fifteen years. He has published in metaethics, philosophy of education, philosophy of sport, philosophy of religion, philosophy for children and how to use technology in teaching. He is a Principal Fellow of the Higher Education Academy and teaches philosophy to local primary school children.