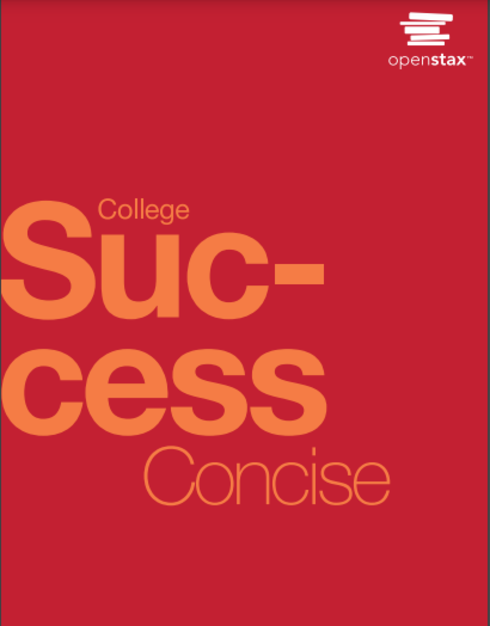 College Success Concise
Amy Baldwin, University of Central Arkansas
ISBN 13: 9781951693664
Publisher: OpenStax
Language: English
Table of Contents
Prreface
1. Transitioning to College
2. Managing Your Time and Priorities
3. Reading and Note-Taking
4. Studying, Memory, and Test Taking
5. Building Relationships
6. Maintaining Your Mental Health and Managing Stress
7. Understanding Financial Literacy
8. Planning Your Future
About the Book
OpenStax College Success Concise serves First Year Experience, Student Success, and College Transition courses, and can also be used as a supplementary resource in courses across the curriculum. With the input of hundreds of instructors and academic success experts, the authors carefully prioritized the most critical topics to align to briefer courses. The offering covers material such as college culture, time management, mindset, study skills, test preparation, financial literacy, health, and planning for the future. While much of the material is very similar to the original College Success book, this version was holistically edited and updated. Users will see additions such as a new section on group work and greatly expanded coverage of stress management and wellbeing.
While College Success Concise is a self-contained work with a logical flow and narrative, our open (CC-BY) license and multiple formats allow instructors and students to utilize content from the original College Success text, as well. Ancillaries such as the Instructor's Manual, Test Bank, and Lecture Slides will specifically support College Success Concise.
Print copies of this book will be available for the fall 2023 semester. You can sign up to be notified when print copies are available.
About the Contributors
Author
Amy Baldwin, University of Central Arkansas