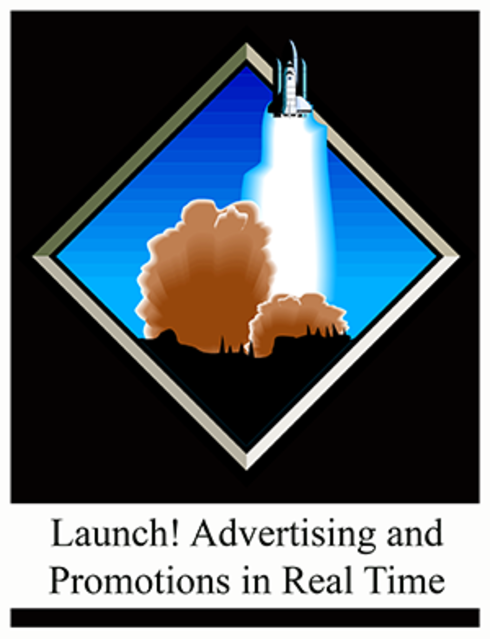 Launch! Advertising and Promotion in Real Time
Michael Solomon, St. Joseph's University
Lisa Duke Cornell, University of Florida
Amit Nizan, Advertising Age
Copyright Year: 2009
ISBN 13: 9780982043028
Publisher: Saylor Foundation
Language: English
Table of Contents
Chapter 1: Meet SS+K: A Real Agency Pitches a Real Client
Chapter 2: A User's Manual: Advertising, Promotion, and Marketing Essentials
Chapter 3: Advertising and Society
Chapter 4: Consumers and the Communications Process: SS+K Gets to Know Its Consumers
Chapter 5: Know Your Audience: SS+K Learns All About msnbc.com, Inside and Out
Chapter 6: Segment, Target, and Position Your Audience: SS+K Identifies the Most Valuable News Consumer
Chapter 7: Decide What You Can Afford to Say: msnbc.com Sets the Budget
Chapter 8: Create a Strategy: SS+K Puts Its Research to Use as the Agency Creates the Brief
Chapter 9: Choose Your Communication Weapons: SS+K Decides Upon a Creative Strategy and Media Tactics
Chapter 10: Plan and Buy Media: SS+K Chooses the Right Media for the Client's New Branding Message
Chapter 11: Execute on All Platforms: SS+K Goes into Production Overdrive
Chapter 12: Make the Message Sell: SS+K Ensures that All Components Tell the Brand Story
Chapter 13: Launch! msnbc.com's First-Ever Branding Campaign
Chapter 14: ROI: msnbc.com Decides if the Campaign Worked
About the Book
Launch! Advertising and Promotion is written for advertising and promotion courses taught to students in the business school and journalism & mass communication students.
This textbook is the first of its kind to teach advertising concepts by reverse engineering a real advertising campaign from beginning to end.
In April 2007, SS+K, an innovative New York City communications agency, launched the first ever branding campaign for msnbc.com with the tag "A Fuller Spectrum of News." Launch! follows that campaign from initial agency pitch through roll-out of print and media assets to post-campaign analysis. Throughout, it exposes readers to the theory and concepts of advertising and promotion, and the personalities and decisions that drove this campaign. The book takes a rare look "behind the curtain" — even letting you see some of the paths not chosen by the agency and client.
Students get a realistic sense of how theory plays out in practice, and get a flavor for the exciting field of advertising and promotion. And, they consistently learn the perspectives of both the advertising agency (where many journalism and communications students will work) and the client (where many marketing majors will work).
This is a unique book, with a unique perspective, by a unique author team, and you won't find this kind of insight in any other text on the market. We think you're going to love it!
This textbook has been used in classes at: Ball State University, Emerson College, Florida Institute of Technology, Grand Valley State University, Johnson County Community College, Manchester Business School, McLennan Community College, Michigan State University, North Hennepin Community College, Pierce College, Rochester Institute of Technology, Saint Louis University, Salem State College, South Dakota State University, Texas State University, Texas Tech University, University of New Hampshire, University of North Carolina, University of Notre Dame, University of South Florida, Virginia Tech, Western Kentucky University.
About the Contributors
Authors
Michael R. Solomon, PhD, is Professor of Marketing and Director of the Center for Consumer Research in the Haub School of Business at Saint Joseph's University. Previously, he served as the Human Sciences Professor of Consumer Behavior at Auburn University and as Chairman of the Department of Marketing in the School of Business at Rutgers University. He began his academic career in the Graduate School of Business Administration at New York University. Dr. Solomon earned a Ph.D. in Social Psychology at the University of North Carolina at Chapel Hill and was awarded the Fulbright/FLAD Chair in Market Globalization.
Lisa Duke Cornell is an Associate Professor in the Department of Advertising at the University of Florida College of Journalism and Communications. Dr. Duke Cornell joined the advertising department after ten years as an award-winning copywriter and creative supervisor at Long Haymes Carr/Lintas, working on major accounts like Hanes, Planters/Lifesavers, Jefferson-Pilot Insurance, Rich Foods, Wachovia Bank, and Tyson/Holly Farms. She has won numerous industry awards, including "Best of Show" Addys for print and television, as well as recognition by the New York Art Directors Club and the International Film and Television Festival. Her creative work was also featured as one of Advertising Age's best commercials of the year. Dr. Duke Cornell received her Ph.D. from the University of Georgia, where she also earned her master's degree.
Amit Nizan earned her B.S. in Advertising from the University of Florida. She then went on to work in account management at TBWA\Chiat\Day and SS+K, both in New York City. Among her clients were local, international, and competitive brands such as A&E Television Networks, Boots Retail International, Nextel, NASCAR, BlueCross and BlueShield Association, The Massachusetts Teacher's Association, and msnbc.com. Ms. Nizan led the msnbc.com account team, responsible for overseeing the "Fuller Spectrum of News" campaign that would receive a host of accolades including the 2008 Webby for Integrated Campaign and 2008 Effie Gold for Small Budgets. In 2008, Ms. Nizan joined the editorial team at Advertising Age where she curated the content of the leading industry publications' events. She organized experts from leading brands such as Nike, Verizon, Facebook, Unilever, and Procter & Gamble and agencies such as BBDO, Barbarian Group, and Martin Agency.