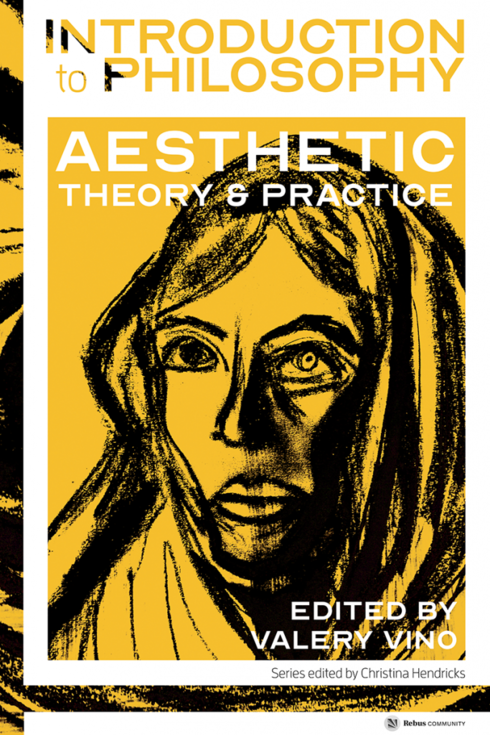 Introduction to Philosophy: Aesthetic Theory and Practice
No ratings
Yuriko Saito , Rhode Island School of Design
Ruth Sonderegger , Academy of Fine Arts Vienna
Ines Kleesattel , Zurich University of the Arts
Copyright Year: 2021
ISBN 13: 9781989014295
Publisher: Rebus Community
Language: English
Table of Contents
1. What is Aesthetics?

2. What is a Work of Art?

3. What is the Connection between Artworks and Emotions?

4. What is the Connection Between Art and Morality?

5. What Makes an Artwork Beautiful?

6. What Makes Nature Beautiful?

7. The Significance of Environmental Aesthetics

8. Aesthetics and Politics

9. Engaging with Indigenous Art Aesthetically



About the Book
Aesthetic Theory and Practice offers fresh perspectives on canonical and emerging topics in aesthetics, and also brings attention to a number of culturally sensitive topics that are customarily silenced in introductions to philosophical aesthetics. The papers are heterogeneous in terms of length and degrees of difficulty, inviting the reader into the study of contemporary aesthetics, which spans a lifetime.
About the Contributors
Authors
Yuriko Saito is a Professor Emerita of Philosophy at the Rhode Island School of Design, USA, and editor of Contemporary Aesthetics, an open-access, peer-reviewed journal. Her research areas are everyday aesthetics, Japanese aesthetics, and environmental aesthetics. She has lectured widely on these subjects, both within the United States and globally, and her writings have been published as book chapters, journal articles, and encyclopedia entries. Her Everyday Aesthetics (2007) and Aesthetics of the Familiar: Everyday Life and World-Making (2017) were published by Oxford University Press. The latter was awarded the 2018 Outstanding Monograph Prize by the American Society for Aesthetics.
Ruth Sonderegger is a Professor of Philosophy and Aesthetic Theory at the Academy of Fine Arts Vienna, Austria. She completed her PhD in Philosophy (1998) at the Free University Berlin, and from 2001 to 2009 she taught at the Philosophy Department of the University of Amsterdam. Since 2004 she has been a member of the editorial board of Krisis: Journal for Contemporary Philosophy. Currently, she researches the history of aesthetics as a philosophical discipline and its entanglements with the history of colonial capitalism as well as theories and practices of critique.
Ines Kleesattel is an art theorist and philosopher, teaching at Zurich University of the Arts. Her current research engages in situated aesthetics, relational critique, and artistic research in translocal and transtemporal entanglements.