Textbook reviews by faculty, for faculty
The OEN's signature faculty workshop focuses on understanding students' financial predicament and its impact on academic success. We introduce faculty to open textbooks and the benefits they can bring to student learning, faculty pedagogical practice, and social justice on campus. Faculty are invited to engage with open textbooks by writing a brief review of a book in the Open Textbook Library. These workshops have resulted in a 45% adoption rate by participating faculty.


The workshop strategy
Open Textbook Library: Makes faculty aware that there are open textbook options for them to consider.
Workshop: Helps faculty understand what open textbooks are and addresses misconceptions and  concerns.
Review: Gets faculty to take the time to engage with a textbook so they can see if it could work for them. 
We take academic freedom seriously. Writing reviews empowers faculty to decide what book is right for their students and their course.


Local workshops, expert facilitators
The OEN offers members two types of local workshops, both facilitated by a select group of faculty and staff from OEN schools that share their expertise and experience in open education on their campus.


VIRTUAL CAMPUS VISITS: This fully synchronous virtual campus visit includes two, 1.5 hour-long workshops – one workshop for faculty and another for campus partners who will interface with faculty as they make their adoptions. Additional meetings with campus constituents during the day are welcome. Cost: $2200
TRAIN THE TRAINER: Prepares attendees from systems and consortia to use the OEN workshop strategy at their own campuses to educate, engage, and empower faculty to choose open education. This training includes an asynchronous course shell and a 3-hour synchronous session. Cost: $3150


Meet the OEN presenters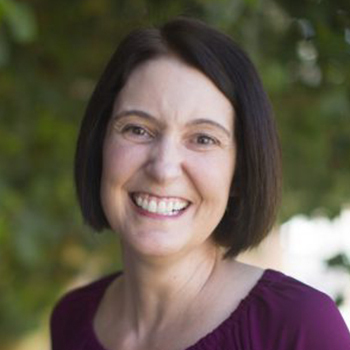 CHERYL CUILLIER
Cheryl Cuillier is the Open Education Librarian at the University of Arizona Libraries in Tucson. She coordinates campus OER initiatives and collaborates with a wide range of university partners. She has spoken about OER and other ways of reducing the cost of course materials at a number of national and regional conferences. She is an active member of the Open Education Network since 2015. She is also a Faculty Senator and involved in library faculty governance.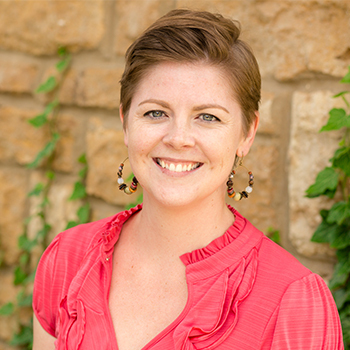 MEGGIE MAPES, Ph.D.
Meggie Mapes (Ph.D. Southern Illinois University Carbondale) is a faculty member and Introductory Course Director in the Department of Communication Studies at the University of Kansas. Her research emerges at the intersections of pedagogy and critical/cultural studies. She is an open pedagogy advocate and the author of the open textbook, Speak Out, Call In: Public Speaking as Advocacy.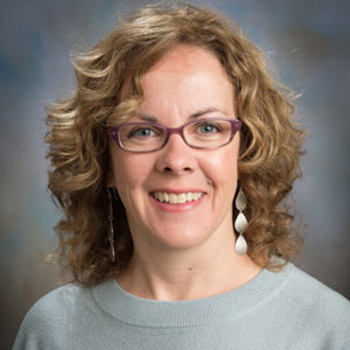 MERINDA MCLURE
Merinda serves as one of the Open Educational Resources (OER) Leads in the University of Colorado Boulder Libraries, where she is also the Health & Human Sciences Librarian and an Associate Professor. She was a 2016-2017 OER Research Fellow with the Open Education Group's fellowship program. Previously, she served as the Open Educational Resources (OER) Librarian and Health and Human Sciences Librarian at Colorado State University. She joined the Open Education Network in 2015, after participating in the Network's inaugural summer institute and organizing a successful Open Education Network visit for the Colorado State University community. Merinda received her M.L.I.S. in 2002 from The University of British Columbia.
Open Education Research & Textbook Adoption Guide