A Team-Based Approach 
The Certificate in Open Educational Practices is a supportive professional development experience. It inspires you to create accessible, inclusive, student-centered pedagogy. You'll work in pairs as one librarian and one faculty member, collaborating to make education more equitable and sustainable through innovative pedagogy. 
In the year-long program, our instructors will introduce open educational practices and work with you to create a personalized action plan. The action plan will become your customized map for implementing an impactful open educational practice project with your students the following term.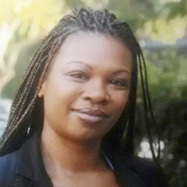 "The culminating project that resulted from the scaffolded guidance provided across the Certificate in OEP has transformed my general psychology course."
Victoria Taylor
Associate Professor of Psychology
Prince George's Community College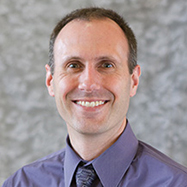 "This program gave me an important gift: reminding me, nearly a quarter-century into my career, that there remain important avenues to explore in my teaching." 
Preston Bost
Professor of Psychology
Wabash College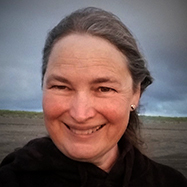 "Collaborating with colleagues from throughout the nation provided a unique experience in community and strategy building."
Juanita Doyon
Online Communication Studies Instructor
Clark College
We're accepting applications for the 2024 cohort.
See the
Call for Applications
. Applications are due by October 27, 2023, and applicants will be notified by or before December 1, 2023.
Program Specifics
Based upon grant funding, we are planning to offer the Certificate in Open Educational Practices in the spring with a nine-week online course. Estimated time commitment is 4-6 hours per week. Interaction will be asynchronous with occasional synchronous meetings. 



Cost
The inaugural Fall 2022 program was provided at no cost to participants thanks to a grant from the Institute of Museum and Library Services. There's no cost for the 2024 program because we are covered by the IMLS Grant. Thank you, IMLS! 



Applicant Eligibility
The Certificate in Open Educational Practices is open to all higher education faculty and librarians. Membership in the Open Education Network is not required. You must apply as a faculty/librarian team, and demonstrate:
Interest in open education
Desire to make learning more equitable and inclusive
Commitment to the year-long program
Desire to improve curriculum or support curriculum revision through the power of open pedagogy and the agency to do so
Ability to implement revised curriculum the following academic year
Schedule
During the summer, you will refine your curriculum based upon the plan you completed during the online course. The following fall, you will implement your revised curriculum with the support of the instructional team and your partner. 



Certificate Instructors
Our instructors are experienced open education leaders who offer you a supportive learning experience. Meet current instructors of the Certificate in Open Educational Practices by visiting
Community Leaders
.
Although not current certificate instructors, this group played a significant role in developing the curriculum: Racheal Brooks, North Carolina Central University; Michael Cawdery, Leeward Community College; Hannah Davidson, Plymouth State University; and Jasmine Roberts-Crews, The Ohio State University.
Additional Information
Partners