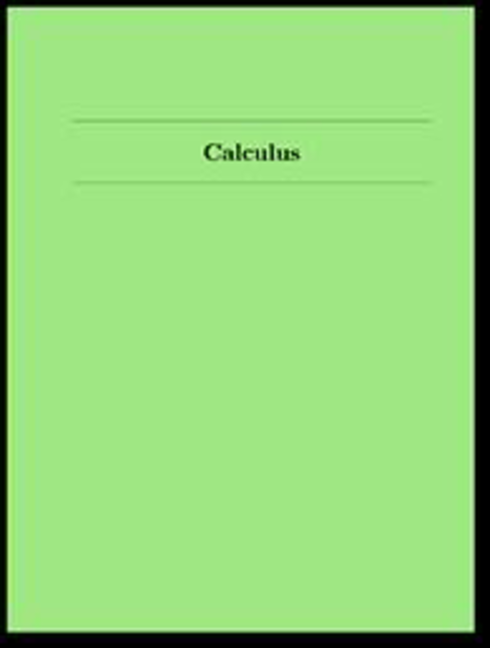 Whitman Calculus
David Guichard, Whitman College
Copyright Year: 2010
Publisher: David Guichard
Language: English
Table of Contents
1 Analytic Geometry
2 The Derivative
3 Rules for Finding Derivatives
4 Transcendental Functions
5 Curve Sketching
6 Applications of the Derivative
7 Integration
8 Techniques of Integration
9 Applications of Integration
10 Polar Coordinates, Parametric Equations
11 Sequences and Series
About the Book
An introductory level single variable calculus book, covering standard topics in differential and integral calculus, and infinite series. Late transcendentals and multivariable versions are also available.
This textbook has been used in classes at: Boise State University, Claremont McKenna College, University of Minnesota, University of Puget Sound, Western Connecticut State University, Whitman College.
About the Contributors
Author
David Guichard is a Professor of Mathematics at Whitman College in Walla Walla, Washington. He received his Ph.D. from the University of Wisconsin, and his research interests include Graph Theory.