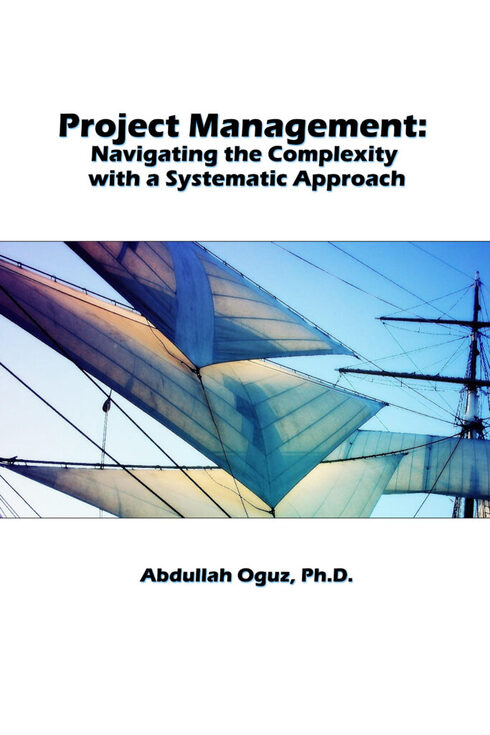 Project Management: Navigating the Complexity with a Systematic Approach
Abdullah Oguz, New Britain, CT
Copyright Year: 2022
ISBN 13: 9781936323999
Publisher: MSL Academic Endeavors
Language: English
Table of Contents
Preface and Acknowledgments
Interest/Adoption Form and Feedback/Report Form
Peer Reviewer Acknowledgements
Chapter 1. Introduction to Project Management
Chapter 2. Strategy, Objectives, and Project Selection
Chapter 3. Project Initiation
Chapter 4. Project Planning and the Project Scope
Chapter 5. Stakeholder Management
Chapter 6. Communication Management, Leadership, and Project Team Management
Chapter 7. Scheduling
Chapter 8. Resource Management
Chapter 9. Budget and Procurement
Chapter 10. Project Risks
Chapter 11. Monitoring and Controlling
Chapter 12. Agile (Adaptive) Project Management
Chapter 13. Closing the Project
About the Author
About the Book
The world has become more complicated with the introduction and development of new technologies and methods, and novel risks such as Covid-19 pandemic. Competition has been tougher than it used to be. Organizations strive to keep up with the changes in the internal and external environment. In the light of unprecedented changes, project managers must be prepared in response to the demands from their organizations and key stakeholders like clients, customers and government agencies. This book covers the fundamentals of project management, and aims to guide undergraduate and graduate students to acquire the building blocks of project management. This book also includes Microsoft Project tutorials for project scope, schedule, resources, and cost, and monitoring and controlling.
About the Contributors
Author
Abdullah Oguz is an Assistant Professor of Management Information Systems in the School of Business at Central Connecticut State University. He was a visiting lecturer at the Monte Ahuja College of Business, Cleveland State University. Abdullah has a Ph.D. in Information Systems from the University of North Carolina Greensboro. Prior to that, he worked as a senior member of the Projects and Technical Systems Department of the Turkish Customs Administration. His research interests include workplace cyberbullying, cybersecurity, societal implications of big data analytics, and the effects of IT use on social well-being. His research has been published in the Journal of the Association for Information Systems and presented at the ICIS 2019 Doctoral Consortium in Munich, Germany. Abdullah received the Best Reviewer Award at the 2017 Americas Conference on Information Systems (AMCIS), held in Boston, USA.