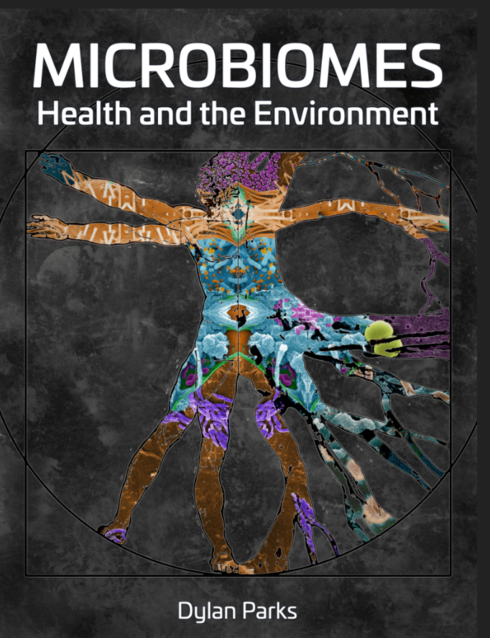 Microbiomes: Health and the Environment
Dylan Parks, Arlington, Texas
Copyright Year: 2022
Publisher: Mavs Open Press
Language: English
Reviews
Reviewed by Hatajai Lassiter, Assistant Professor, James Madison University on 4/10/23
This textbook authored by Dylan Parks is a phenomenal OER with extensive coverage of fundamental microbiological impacts on health and environment for an audience of majors and/or allied health undergraduate students Each section provides a... read more
Reviewed by Hatajai Lassiter, Assistant Professor, James Madison University on 4/10/23
Comprehensiveness rating: 5 see less
This textbook authored by Dylan Parks is a phenomenal OER with extensive coverage of fundamental microbiological impacts on health and environment for an audience of majors and/or allied health undergraduate students Each section provides a sufficient historical background regarding pioneers of scientific discoveries, advancements in scientific technologies, and health impacts. Additionally, internal citation links to research articles and video clips provide the reader with access to a deeper understanding of content.
Content Accuracy rating: 4
The content is presented accurately, and error free based upon sufficient and peer-reviewed evidence. Overall, the content appears to be unbiased, providing a thorough coverage of diverse and controversial thoughts and their impacts upon the developments of microbiome knowledge.
Relevance/Longevity rating: 5
The material presented is relevant and exhibits longevity. The material can be readily updated as necessary approximately every 3 years for relevancy.
Clarity rating: 4
The text is written in an adequately lucid manner with concise definitions and appropriate contextualization of all scientific/medical jargon. Subsections provide auxiliary explanations and background (e.g., Check Your Understanding, Section Quizzes and YouTube media). Figures and illustrations that enhance and supplement written text, but font should be increased for visual acuity.
Consistency rating: 5
The text has an internally consistent framework, in which the reader can rapidly gain comfort in layout and presentation of material. Each section includes a brief introduction to respective topic/microbiome and then an in-depth coverage of material, concluding with summary questions. Terminology is consistent and discipline-appropriate with frequent repetition for effective learning.
Modularity rating: 5
The organization of the textbook permits the instructor to use as a standalone textbook or as a supplemental textbook, in which was implemented during a section of my Microbiology undergraduate course. Due to the neatly organized subsections, I was able to focus on a specific subsets of microbiomes relevant to my course.
Organization/Structure/Flow rating: 5
The textbook content can be easily accessed with the navigational menu. The topics were presented with logical order and organizational flow. The textbook commenced by setting a broad foundation of scientific discoveries and innovations that resulted in our enhanced comprehension of the interplay of microbiomes and impacts upon health and the environment. Within each section material was also presented with an analogous structure and terminated with summary questions and references.
Interface rating: 4
The text is overall free of interface issues, which is highly commendable with the significant amount of internal citation/reference links and YouTube media. These links are appropriately contrasted from the main text. Some of the images could be better resolved for an online format.
Grammatical Errors rating: 4
There are no glaring grammatical errors. A few text illustrations have misspellings, but the source had the same error.
Cultural Relevance rating: 3
There is minimal topic coverage of specific cultural groups/demographics, which I believe could provide more nuances to understanding the deleterious environmental/health impacts upon communities in low income urban or rural settings. Topic coverage was very generalized, thus could be expanded to provide cultural contextualization.
Comments
I enjoyed the review and implementation of this textbook. My students appreciated the scope of material the supplemented our discussion on Microbial Growth/Control. I look forward to implementing even more book sections in upcoming semesters
Table of Contents
About the Publisher
Accessibility Statement
About This Project
Acknowledgments
I.

An Introduction to Microbiomes

II.

Analyzing Microbiomes

III.

Human Health and Disease

IV.

Environmental Microbiomes

V.

Other Microbiome Applications

VI.

Journal Club

VII. Case Studies
VIII. Additional Resources
Bibliography
Image Credits
Derivative Notes
Accessibility Rubric
About the Book
Microbiomes: Health and the Environment was created to provide accessible insight into the novel and complex world of polymicrobial community interactions. As we push forward into the future of medicine and environmental health, it is imperative that we learn from each other, from history, and keep up to date with the latest advances in research and technology. This book not only provides content from the latest microbiome studies, but contains interactive tools, videos, and thought-provoking questions to help the reader hone and truly understand the respective topic. Though there is much overlap between themes due to the ubiquitous nature of microbes, the book is broken down into sections pertaining to both human health (e.g., gut health and disease, as well as other organ-specific niches) and aspects of the environment (e. g., nutrient cycling and climate change, marine health, soil and plant health, etc.) influenced by microbes. However, the content is designed to bridge ideas and aspects between these themes to support the One Health concept: that the health of people, animals, and the environment are all interconnected. This project will continue to grow with new findings, and adapt with the ever-changing world of microorganisms.
About the Contributors
Author
Dr. Dylan Parks is an Assistant Professor of Instruction at the University of Texas at Arlington in the Biology Department. As a microbiologist, he has worked in both academia and industry, serving as laboratory technician at a local brewery. His research interests include microbiomics, biomedical sciences, fermentation science, and microbial symbiotic interactions.