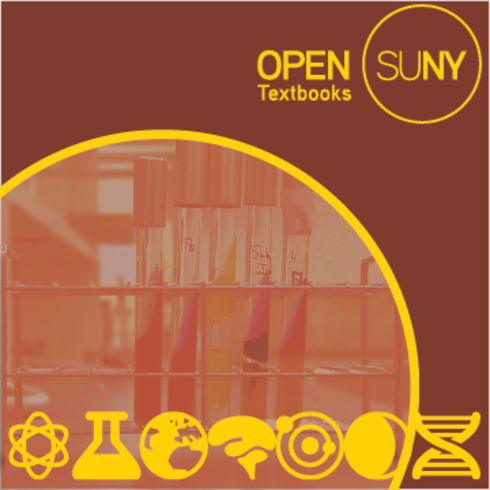 Microbiology: A Laboratory Experience
Holly Ahern, SUNY Adirondack
Copyright Year: 2018
ISBN 13: 9781942341543
Publisher: Milne Open Textbooks
Language: English
Table of Contents
Biosafety Practices and Procedures for the Microbiology Laboratory
The Microscopic World
Bacteriological Culture Methods
The Human Skin Microbiome Project
Differential Staining Techniques
Metabolism, Physiology, and Growth Characteristics of Cocci
Metabolism, Physiology, and Growth Characteristics of Bacilli
Microbiological Food Safety
The War on Germs
Epidemiology and Public Health
Blood: The Good, the Bad, and the Ugly
Microbe Mythbuster
About the Book
As a group of organisms that are too small to see and best known for being agents of disease and death, microbes are not always appreciated for the numerous supportive and positive contributions they make to the living world. Designed to support a course in microbiology, Microbiology: A Laboratory Experience permits a glimpse into both the good and the bad in the microscopic world. The laboratory experiences are designed to engage and support student interest in microbiology as a topic, field of study, and career.
This text provides a series of laboratory exercises compatible with a one-semester undergraduate microbiology or bacteriology course with a three- or four-hour lab period that meets once or twice a week. The design of the lab manual conforms to the American Society for Microbiology curriculum guidelines and takes a ground-up approach — beginning with an introduction to biosafety and containment practices and how to work with biological hazards. From there the course moves to basic but essential microscopy skills, aseptic technique and culture methods, and builds to include more advanced lab techniques. The exercises incorporate a semester-long investigative laboratory project designed to promote the sense of discovery and encourage student engagement. The curriculum is rigorous but manageable for a single semester and incorporates best practices in biology education.
About the Contributors
Author
Holly Ahern is an award-winning professor of microbiology at SUNY Adirondack in Queensbury, NY with over 30 years of teaching and research experience in molecular biology and microbiology. She has written nationally published laboratory textbooks in cell and molecular biology, and is the author of scientific articles published in both scholarly and trade journals. Ahern was named a National Science Foundation American Society for Microbiology (ASM) Biology Scholar in 2008, completing the Biology Scholar Transitions Residency program in 2011. Her goal is to capture student interest in microbiology and science by immersing them in research.