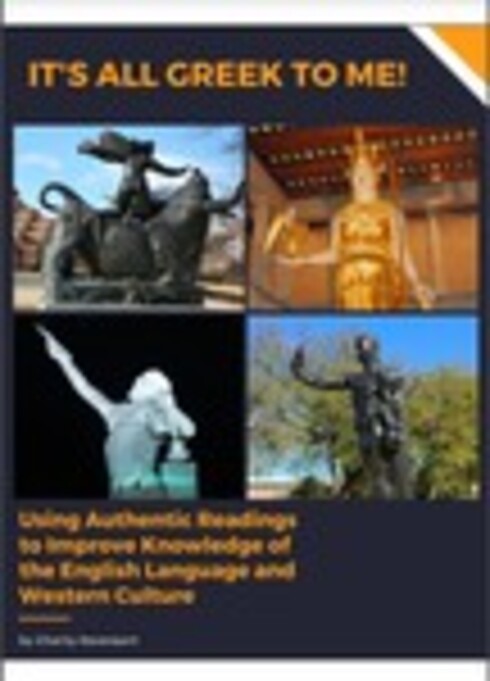 It's All Greek to Me! Using Authentic Readings to Improve Knowledge of the English Language and Western Culture
Charity Davenport, University of Tennessee
Copyright Year: 2019
Publisher: The University of Tennessee Libraries
Language: English
Table of Contents
Unit 1: Why Study Greek Mythology?
Unit 2: Crime and Punishment
Unit 3: Adventure and The Hero's Journey
Unit 4: Hubris and Nemesis
Unit 5: Love and Metamorphosis
About the Book
"It's All Greek to Me!" has everything—entertaining stories, academic articles in a variety of disciplines, vocabulary crossover in literary and academic readings, connections to local, American, and Western culture, and plenty of chances for critical thinking for advanced students of English as a Second Language (ESL). All readings are authentic with minimal adaptation from a variety of sources.
This textbook also gives help for advanced level grammar and writing issues, using outside sources, and reading and vocabulary strategies.
About the Contributors
Author
Charity Davenport has been teaching at the University of Tennessee's English Language Institute since 2008 and has experience teaching middle school students in Nashville and South Korea. She studied Latin and Hellenics in high school for 5 years and won many JCL awards. This love for Latin and Greek helped shape her love for English and other cultures as well.