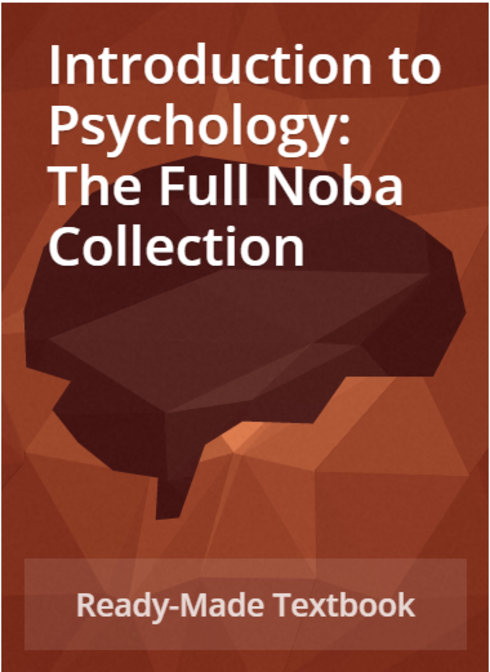 Introduction to Psychology: The Full Noba Collection
Robert Biswas-Diener
Ed Diener, University of Utah
Copyright Year: 2016
Publisher: Noba
Language: English
Table of Contents
Psychology As Science
Biological Basis of Behavior
Sensation and Perception
Development
Cognition and Language
Learning and Memory
Social
Personality
Emotions and Motivation
Psychological Disorders
Well-Being
About the Book
This textbook represents the entire catalog of Noba topics. It contains 90 learning modules covering every area of psychology commonly taught in introductory courses. This book can be modified: feel free to rearrange or remove modules to better suit your specific needs.Please note that the publisher requires you to login to access and download the textbooks.
About the Contributors
Editors
Robert Biswas-Diener has written a number of books including Happiness: Unlocking the mysteries of psychological wealth and The Courage Quotient. He is senior editor for the free-textbook platform, Noba.
Ed Diener is a psychologist, professor, and author. Diener is a professor of psychology at the Universities of Utah and Virginia, and Joseph R. Smiley Distinguished Professor Emeritus from the University of Illinois as well as a senior scientist for the Gallup Organization.