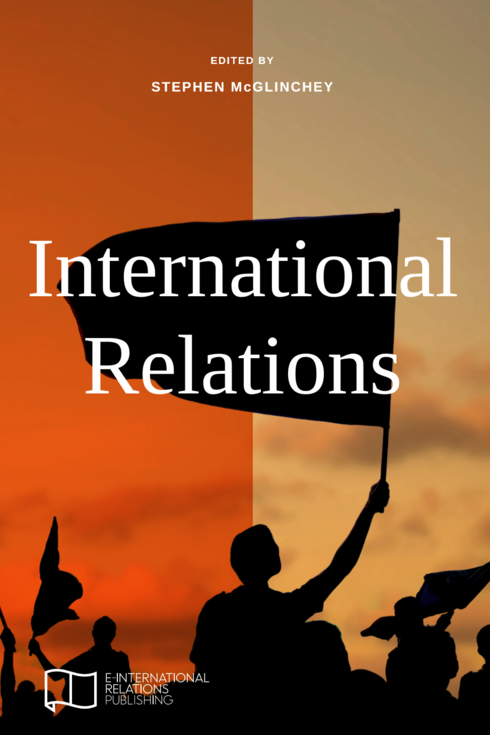 International Relations
Stephen McGlinchey, University of the West of England
Copyright Year: 2016
ISBN 13: 9781910814185
Publisher: E-International Relations
Language: English
Table of Contents
Part One - The Basics
1. The Making Of The Modern World
2. Diplomacy
3. One World, Many Actors
4. International Relations Theory
5. International Law
6. International Organisations
7. Global Civil Society
8. Global Political Economy
9. Religion And Culture
Part Two - Global Issues
10. Global Poverty And Wealth
11. Protecting People
12. Connectivity, Communications And Technology
13. Voices Of The People
14. Transnational Terrorism
15. The Environment
16. Feeding The World
17. Managing Global Security Beyond 'Pax Americana'
18. Crossings And Candles
References
Note On Indexing
About the Book
This book is designed to be a 'Day 0' introduction to International Relations. As a beginner's guide, it has been structured to condense the most important information into the smallest space and present that information in the most accessible way. The chapters offer a broad sweep of the basic components of International Relations and the key contemporary issues that concern the discipline. The narrative arc forms a complete circle, taking readers from no knowledge to competency. The journey starts by examining how the international system was formed and ends by reflecting that International Relations is always adapting to events and is therefore a never-ending journey of discovery. Unlike typical textbooks, there are no boxes, charts, pictures or exercises. The philosophy underpinning this book is that these things can be a distraction. This book, like others in the E-IR Foundations series, is designed to capture attention with an engaging narrative. The chapters are short, with simple paragraphs and clear sentences placing the reader inside crucial issues and debates so they can understand how things work, and where they fit in the world around them.
About the Contributors
Author
Stephen McGlinchey is Senior Lecturer in International Relations at the University of the West of England, Bristol and Editor-in-Chief of E-International Relations. His main research interests are in US-Iran relations during the Cold War.