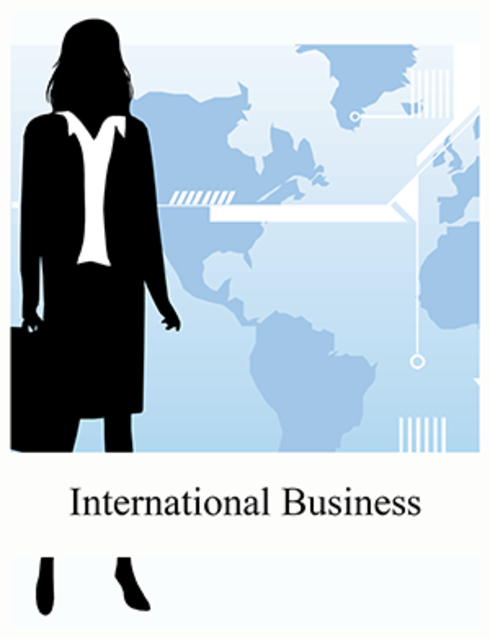 International Business
Mason A Carpenter, University of Wisconsin at Madison
Sanjyot P Dunung, Atma Global
Copyright Year: 2011
ISBN 13: 9781453312995
Publisher: Saylor Foundation
Language: English
Table of Contents
Chapter 1: Introduction
Chapter 2: International Trade and Foreign Direct Investment
Chapter 3: Culture and Business
Chapter 4: World Economies
Chapter 5: Global and Regional Economic Cooperation and Integration
Chapter 6: International Monetary System
Chapter 7: Foreign Exchange and the Global Capital Markets
Chapter 8: International Expansion and Global Market Opportunity Assessment
Chapter 9: Exporting, Importing, and Global Sourcing
Chapter 10: Strategy and International Business
Chapter 11: Global Entrepreneurship and Intrapreneurship
Chapter 12: Winning through Effective, Global Talent Management
Chapter 13: Harnessing the Engine of Global Innovation
Chapter 14: Competing Effectively through Global Marketing, Distribution, and Supply-Chain Management
Chapter 15: Understanding the Roles of Finance and Accounting in Global Competitive Advantage
About the Book
International Business is one of the most challenging and exciting courses to teach in the Business School. To teach a current, dynamic and complete course you need a textbook by authors as passionate and informed about International Business as you are.
Carpenter and Dunung's International Business: The Opportunities and Challenges of a Flat World provides exploration into building, leading, and thriving in global organizations in an increasingly flat world. The authors define "Flat world" as one where service industries that dwarf manufacturing industries in terms of scale and scope, an Internet that pervades life and work, and networks define modern businesses, whether service or manufacturing. Carpenter and Dunung's text is designed to speak to technologically-savvy students who see national borders as bridges and not barriers.
The authors use the lexicon of international business, and additionally, develop students' knowledge of international contexts with the aim that they may launch, run, and work in any organization that is global in scope (or is wrestling with global competition or other global threats).
The textbook is organized in 5 Sections:
Section 1 introduces the global business course and concludes with a chapter on seizing global opportunities.
Section 2 develops student knowledge about key facets of the global business environment, while
Section 3 develops knowledge about how a student or organization can exploit opportunities in that global environment.
Section 4 is devoted to entrepreneurship in a flat world — this section will explore why the entrepreneurial context is changing, provide lenses for identifying and capitalizing on entrepreneurial opportunities, and
Section 5 shows how key organizational activities can be managed for global effectiveness. Every chapter has five enumerated learning objectives, each of these five sections concludes with a short summary ("Key Takeaways") and five review questions.
In addition, each chapter concludes with a mini case on a unique global business that encompasses the topics shown in the chapter. The authors even provide a set of end-of-chapter questions that are mapped to AACSB learning standards, so that you will be able to measure how well students are grasping course content that aligns with the AACSB guidelines. Request a desk copy of Carpenter and Dunung's International Business: The Opportunities and Challenges of a Flat World to experience its current and progressive look at International Business for yourself.
About the Contributors
Authors
Mason A. Carpenter (PhD, 1997, University of Texas at Austin) is the M. Keith Weikel professor of leadership at the Univeristy of Wisconsin Madison's Wisconsin School of Business. His research in strategic management concerns corporate governance, top management teams, social networks, and the strategic management of global startups and is published widely in leading management and strategy journals. He is also author of numerous books used in leading undergraduate, MBA, and educutive education courses around the world, including Principles of Management published by Flat World Knowledge. He is associate editor of the Academy of Management Review and serves on the editorial board of the Strategic Management Journal. At the University of Wisconsin, he is responsible for the undergraduate, MBA, and ExecMBA courses in business, corporate, and global strategy. With others, he has also advised the top management teams and business unit leaders of Fiskars, SABMiller, GE, Harley Davidson, Rockwell International, Vivendi, Kerry Ingredients, Covance, Danisco, Badger Meter, and Banta in the areas of strategy formulation, strategy implementation, and strategic change. His teaching accomplishments include MBA Professor of the Year, notoriety as one of the two most popular professors in several BusinessWeek MBA program polls, the Larson Excellence in Teaching award from the Wisconsin School of Business, and, most recently, a Distinguished Teaching award from the University of Wisconsin-Madison. He also works to integrate experiential and behavioral perspectives of strategic management into the classroom through positions on the BPS and SMS Executive Committees, Doctoral and New Faculty BPS consortia, and the widely-used BPS Strategy Teaching Toolkit.
Sanjyot P. Dunung is president of Atma Global (www.atmaglobal.com), a publisher of innovative learning products and solutions for the corporate, higher education, and K-12 markets. The company's mission is to create engaging, best-of-class, global learning products and solutions focusing on countries, cultures, and global business issues. Sanjyot is a recognized leader in the field of cross-cultural learning and has more than fifteen years of extensive experience in developing leading-edge, multimedia learning solutions. Notably, she is the author of Doing Business in Asia: The Complete Guide, focusing on the cultural issues of conducting business in twenty Asian countries (1995 and 1998 by Simon & Schuster). Sanjyot periodically authors articles on doing business internationally. Further, she has appeared on CNBC-TV, CNN International, Bloomberg TV, and various radio programs and is often a guest speaker at conferences and seminars addressing international business and entrepreneurship. Her book, Straight Talk About Starting and Growing Your Own Business, was released in November 2005 by McGraw Hill; she has two entrepreneurship books, Starting Your Business and Growing Your Business with Business Expert Press. Sanjyot also worked as a banker in New York with American and Japanese banks. Sanjyot was selected as a protégé member of the Committee of 200. She's cofounder and president of the Dunung-Singh Foundation, committed to providing educational opportunities and hope to underprivileged children. She also served as a member of the board of directors of the US Committee for UNICEF (United Nations Children's Fund). Sanjyot mentors Afghan women entrepreneurs through Project Artemis. Sanjyot's academic history includes a BA from Northwestern University and an MBA, with an emphasis in international finance, from Thunderbird, School of Global Management. She is the school's 1997 recipient of the Distinguished Alumni award. Sanjyot was born in India; was raised in Liverpool, England and Chicago, and now lives in New York with her three sons.