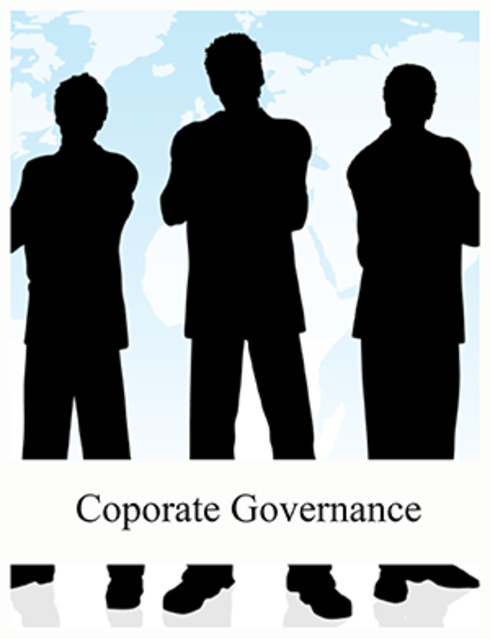 Corporate Governance
Cornelis A. de Kluyver, University of Oregon
Copyright Year: 2012
ISBN 13: 9781453343630
Publisher: Saylor Foundation
Language: English
Reviews
Reviewed by Hamid Kazeroony, Professor, Inver Hills Community College on 4/11/17
Book covers all aspects of corporate governance. read more
Reviewed by Hamid Kazeroony, Professor, Inver Hills Community College on 4/11/17
Comprehensiveness rating: 4 see less
Book covers all aspects of corporate governance.
Content Accuracy rating: 5
The text provides various stakeholders who provide input and pressures into the corporate governance process.
Relevance/Longevity rating: 2
With the dynamic political system, globally, the book already appears out of touch with the reality emanating from the changes in the legislative agenda and rethinking at the corporate boards.
Clarity rating: 5
Book is written in simple format, devoid colloquialism, making learning easy for English and non-English speakers.
Consistency rating: 5
The text connects the dots and avoids inconsistencies in the points made.
Modularity rating: 5
The division of ideas between various components of corporate governance provides a streamlined approach.
Organization/Structure/Flow rating: 5
As an editor and book contributor, I think the book as organized as the next academic book.
Interface rating: 5
The book's functionality is very good. I used the online version to read through various sections.
Grammatical Errors rating: 5
Well written.
Cultural Relevance rating: 2
The book is written and embedded into American corporate code of ethics and has no relevance to other courtiers.
Comments
The book can be applied to 300-400 level courses.
This book can be used as foundational reading for selected courses, yet exercises, quizzes, and other materials are required to supplement the reading.
For online learning, the book is linear and does not address the many needs of different types of learners for online environment.
Text considers only one type of learner, those who would only learn through reading text.
Table of Contents
Chapter 1: Corporate Governance: Linking Corporations and Society
Chapter 2: Governance and Accountability
Chapter 3: The Board of Directors: Role and Composition
Chapter 4: Recent U.S. Governance Reforms
Chapter 5: CEO Selection and Succession Planning
Chapter 6: Oversight, Compliance, and Risk Management
Chapter 7: The Board's Role in Strategy Development
Chapter 8: CEO Performance Evaluation and Executive Compensation
Chapter 9: Responding to External Pressures and Unforeseen Events
Chapter 10: Creating a High-Performance Board
Chapter 11: Epilogue: The Future of Corporate Governance
About the Book
Corporate Governance by de Kluyver is a primer on corporate governance. It is designed to help students understand corporate governance by looking at the subject from both a macro- and micro-perspective.
Historical data and examples including the recent scandals that have torn the fabric of capitalism pave a pathway to the principal challenges facing today's corporate boards, and how to successfully manage them.
Topics Include:
Clear coverage on why proper corporate governance has become a moral imperative and how to corporations achieve it.
Discussions on recent governance reforms in the United States.
Outlines of the roles that each individual in the corporate governance process must take on and how to effectively execute on those roles.
Exploration on the future of corporate governance in the epilogue
Take some time to review Corporate Governance by de Kluyver to see if it is a good fit for your strategy courses.
About the Contributors
Author
Cornelis A. "Kees" de Kluyver is Dean and the James and Shirley Rippey Distinguished Professor of Management at the Lundquist College of Business at the University of Oregon. Prior to coming to Eugene, Oregon, he was the Masatoshi Ito Professor of Management at the Peter F. Drucker and Masatoshi Ito Graduate School of Management at Claremont Graduate University. From 2000–2006 he served there as the Henry Y. Hwang Dean of the School and as Executive Director of the Peter F. Drucker Research Library and Archives.