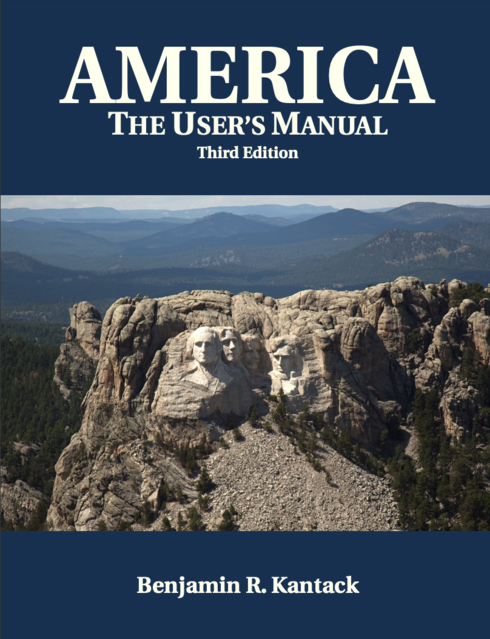 America: The User's Manual - Third Edition
Benjamin R. Kantack, Lycoming College
Copyright Year: 2023
Publisher: Tekakwitha Press
Language: English
Table of Contents
Introduction
Politics
The Constitution
Federalism
Civil Liberties
Civil Rights
Public Opinion
Interest Groups
Parties
Elections
Congress
The Presidency
The Bureaucracy
The Courts
Media
Appendix A: Declaration of Independence
Appendix B: U.S. Constitution
Glossary
Index
Photo Credits
About the Author
About the Book
This is a free textbook written for introductory undergraduate courses in American politics. It may also be suitable for precocious high school students, as well as for non-students who want to learn how American government works.
About the Contributors
Author
Benjamin R. Kantack is an assistant professor of political science at Lycoming College in Williamsport, Pennsylvania. He earned a bachelor's degree in political science and Spanish from the University of Nebraska and master's and doctoral degrees in political science from the University of Illinois. Previously, he taught at the University of Georgia and Georgia Gwinnett College. His research has been published in American Politics Research; the Journal of Elections, Public Opinion and Parties; the Journal of Political Science; Political Research Quarterly; Public Understanding of Science; and Social Science Quarterly. America: The User's Manual is his first textbook.