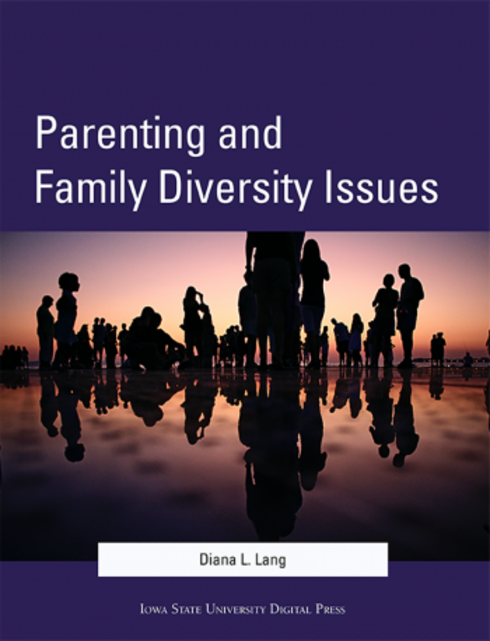 Parenting and Family Diversity Issues
Diana Lang, Iowa State University
Copyright Year: 2020
Publisher: Iowa State University
Language: English
Table of Contents
I. Key Concepts
II. Parenting Theory
III. Family Theories
IV. Parenting Styles
V. Child-Rearing Strategies
VI. Child-rearing in a Variety of Contexts
VII. Developmental Milestones
About the Book
This book has been created for students and all individuals who work with children and families (e.g., educators, parents, caregivers, direct support workers, etc.) in diverse contexts.  It is imperative to understand how and what factors may influence child outcomes across the lifespan. Therefore, key concepts related to parenting, child-rearing, care-giving, and parenting education are outlined in this textbook to provide historical, theoretical, and practical perspectives across vast settings and developmental domains. 
About the Contributors
Author
Dr. Lang is an Associate Teaching Professor at Iowa State University who teaches a variety of courses within the Department of Human Development and Family Studies. She is also a Certified Family Life Educator (CFLE) which is recognized in the U.S. and Canada for Family Life Education professions. Her areas of interest include adoption, parenting, parent-child communications, topic avoidance, individual and family development across the life span, policy, professional orientation and service learning, and human sexuality education. She is the proud parent of two adult children and is the volunteer executive director and founder of a non-profit organization that promotes adoption as a positive parenting option.