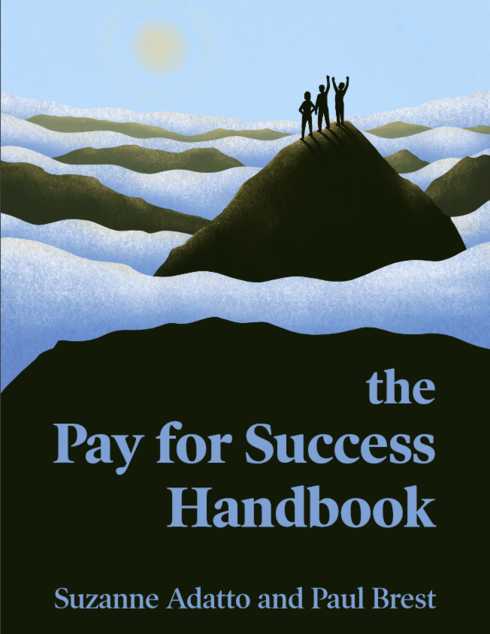 The Pay for Success Handbook
No ratings
Suzanne Adatto, Stanford Graduate School of Education
Paul Brest, Stanford Law School
Copyright Year: 2020
Publisher: Suzanne Adatto and Paul Brest
Language: English
Table of Contents
Part One: Introduction and Overview
Antecedents: The Oklahoma "Milestones" Program
Introduction to an Outcomes Framework: The Theory of Change for a Service Delivery Program
Pay for Success
Part Two: Case Studies of PFS Projects
New York State's PFS Contract for Increasing Employment and Improving Public Safety
Other PFS Programs
Part Three: Analysis
The Government's Role
Requisites for a PFS Project from the Government's Perspective
Application of the Criteria to Various PFS Programs
The Service Provider's Perspective
Data and Organizational Challenges to an Outcomes-Oriented Approach
About the Book
Government agencies frequently contract with nonprofit or for-profit organizations to provide services to improve the well-being of their clients―for example, by reducing recidivism, homelessness, or drug use. Governments have traditionally paid service providers on the basis of the number of clients they treat.
The past decade has seen a number of Pay for Success (PFS) or results-based finance (RBF) programs, in which service providers are paid for their outcomes or results. For example, whereas a government agency contracting with a service provider to reduce recidivism among young men released from prison would traditionally have paid the service provider for the hours spent counseling a client, a PFS contract pays the organization for success in reducing the clients' rate of recidivism from some baseline.
This handbook is written for government officials considering the adoption of Pay For Success (PFS) programs and for students in public policy and business schools interested in studying outcomes-oriented government contracts for services. Part One introduces concepts necessary to develop and operate a service delivery program and then surveys some of the issues specific to PFS. Part Two presents two detailed case studies and a number of shorter descriptions of PFS programs. Part Three focuses on the components of PFS programs; it also discusses barriers to their development and ways of overcoming them.
An editable file (docx) is also available.
About the Contributors
Authors
Suzanne Adatto holds an MA from the Stanford Graduate School of Education and an MBA from the Stanford Graduate School of Business.
Paul Brest is Professor Emeritus (active) at Stanford Law School, a lecturer at the Stanford Graduate School of Business, and co-director of the Effective Philanthropy Learning Initiative at the Stanford Center on Philanthropy and Civil Society. He was president of the William and Flora Hewlett Foundation from 2000-2012.