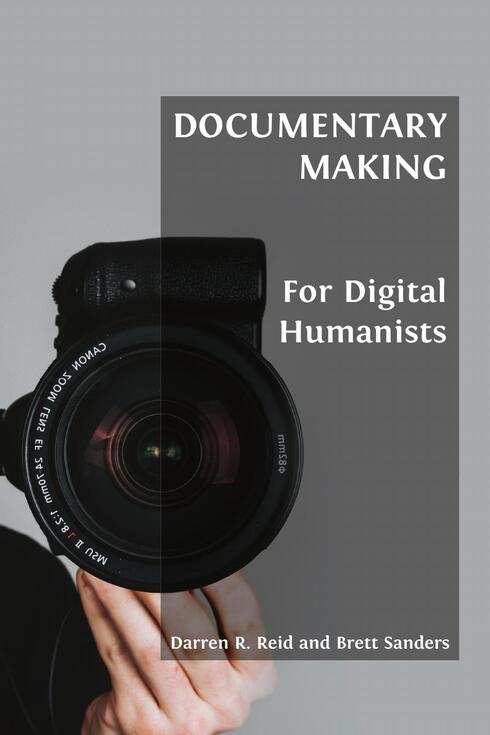 Documentary Making for Digital Humanists
No ratings
Darren R. Reid
Brett Sanders
Copyright Year: 2021
ISBN 13: 9781800641969
Publisher: Open Book Publishers
Language: English
Table of Contents
1. The Humanist Auteur
2. Learning to Love the Camera
3. The Production Process
4. Concept and Planning
5. Collaboration
6. Precedent
7. Choosing Your Filmmaking Equipment
8. Core Methods
9. Settings, Lenses, Focus, and Exposure
10. Composing a Shot — Tips and Techniques
11. Shots and Compositions Considered
12. The Visual Language of Cinema
13. Interviews
14. Recording Audio and Creating Soundscapes
15. Light
16. Camera Movement
17. The Two-Page Film School
18. Post-Mortem: Making a Short Documentary about the 2016 Presidential Election
19. Post-Production Workflow
20. The Three-Act Structure
21. The Protagonist
22. Assembly
23. Editing Workflow in Adobe Premiere Pro
24. Distribution and Dissemination
About the Book
This fluent and comprehensive field guide responds to increased interest, across the humanities, in the ways in which digital technologies can disrupt and open up new research and pedagogical avenues. It is designed to help scholars and students engage with their subjects using an audio-visual grammar, and to allow readers to efficiently gain the technical and theoretical skills necessary to create and disseminate their own trans-media projects.


Documentary Making for Digital Humanists sets out the fundamentals of filmmaking, explores academic discourse on digital documentaries and online distribution, and considers the place of this discourse in the evolving academic landscape. The book walks its readers through the intellectual and practical processes of creating digital media and documentary projects. It is further equipped with video elements, supplementing specific chapters and providing brief and accessible introductions to the key components of the filmmaking process.
This will be a valuable resource to humanist scholars and students seeking to embrace new media production and the digital landscape, and to those researchers interested in using means beyond the written word to disseminate their work. It constitutes a welcome contribution to the burgeoning field of digital humanities, as the first practical guide of its kind designed to facilitate humanist interactions with digital filmmaking, and to empower scholars and students alike to create and distribute new media audio-visual artefacts.
About the Contributors
Authors
Darren R. Reid
Brett Sanders