Statistics Textbooks
Copyright Year: 2013
Contributors: Illowsky, Dean, and Chiappetta
Publisher: OpenStax
License: CC BY
Introductory Statistics follows the scope and sequence of a one-semester, introduction to statistics course and is geared toward students majoring in fields other than math or engineering. This text assumes students have been exposed to intermediate algebra, and it focuses on the applications of statistical knowledge rather than the theory behind it. The foundation of this textbook is Collaborative Statistics, by Barbara Illowsky and Susan Dean, which has been widely adopted. Introductory Statistics includes innovations in art, terminology, and practical applications, all with a goal of increasing relevance and accessibility for students. We strove to make the discipline meaningful and memorable, so that students can draw a working knowledge from it that will enrich their future studies and help them make sense of the world around them. The text also includes Collaborative Exercises, integration with TI-83,83+,84+ Calculators, technology integration problems, and statistics labs.
(32 reviews)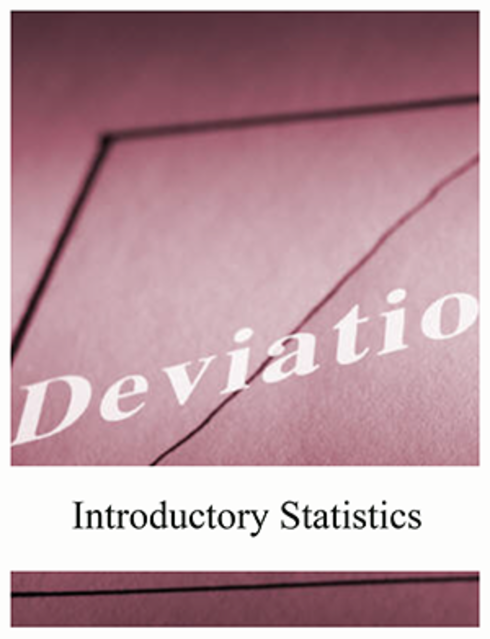 Copyright Year: 2012
Contributors: Shafer and Zhang
Publisher: Saylor Foundation
License: CC BY-NC-SA
In many introductory level courses today, teachers are challenged with the task of fitting in all of the core concepts of the course in a limited period of time. The Introductory Statistics teacher is no stranger to this challenge. To add to the difficulty, many textbooks contain an overabundance of material, which not only results in the need for further streamlining, but also in intimidated students. Shafer and Zhang wrote Introductory Statistics by using their vast teaching experience to present a complete look at introductory statistics topics while keeping in mind a realistic expectation with respect to course duration and students' maturity level.
(10 reviews)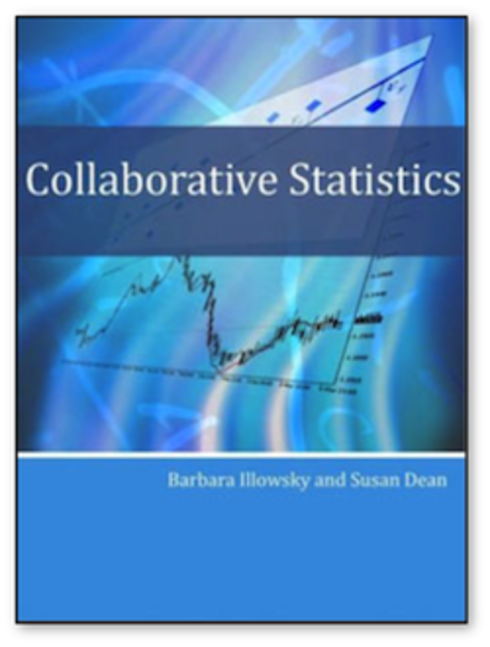 Copyright Year: 2012
Contributors: Illowsky and Dean
Publisher: OpenStax CNX
License: CC BY
Collaborative Statistics was written by Barbara Illowsky and Susan Dean, faculty members at De Anza Collegein Cupertino, California. The textbook was developed over several years and has been used in regularand honors-level classroom settings and in distance learning classes. Courses using this textbook have beenarticulated by the University of California for transfer of credit. The textbook contains full materials forcourse offerings, including expository text, examples, labs, homework, and projects. A Teacher's Guide iscurrently available in print form and on the Connexions site at and supplemental course materials including additional problem sets and video lectures are available. The on-line text for each of these collections collections willmeet the Section 508 standards for accessibility.
(18 reviews)